The Ulthera system received U.S. FDA approval in 2009. It is the first and only non-invasive technology to receive an FDA indication for skin lifting. Unlike traditional laser and radio-frequency devices that heat tissue through the skin's surface, Ultherapy delivers micro-focused ultrasound energy below the skin's surface. This targets the foundational layers of the skin, precisely heating tissue to the optimal temperature for new tissue formation, collagen stimulation, and elastin formation all without affecting the epidermis. Significant results, including skin tightening and lifting, can be achieved from a single 60-minute session, with no patient downtime.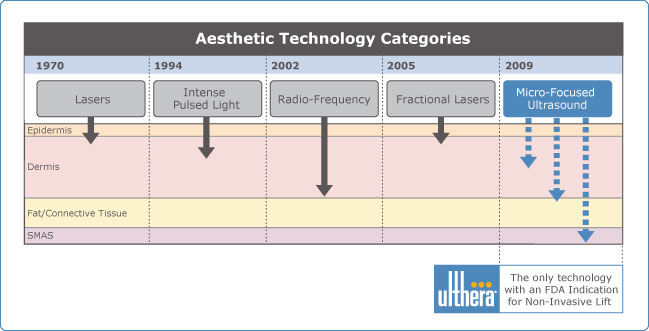 Treatment with Ulthera is as follows: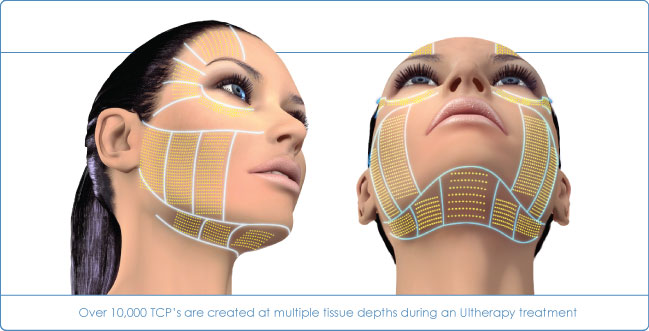 For information on Ulthera, and to set up a consultation to see if Ulthera is right for you, contact Dermatique Medical Center at (805) 230-1111.