Dermatique Medical Center is proud to offer Cosmedix Peels which use natural, chirally correct forms of Alpha Hydroxy Acids (AHAs) and Beta Hydroxy Acids (BHAs) to exfoliate away dead skin cells and promote the appearance of health skin. Using only the purest, non-irritating ingredients, Cosmedix Peels are safe enough to be repeated as needed to address conditions such as:
Acne
Sun Spots
Oily Skin
Blotchy Skin
Hyper Pigmentation
Aging Skin
Wrinkles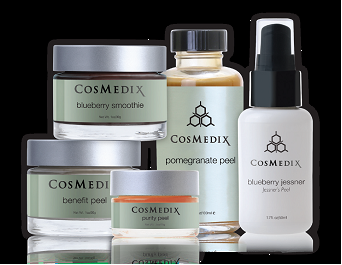 The following are a variety of peels offered at our office
We offer a variety of peels by Cosmedix. Ranging in price from $140-$200. Please contact our office for a free skin evaluation to determine which is the best peel for your skin type. Please note that it is important to do a series of Peels to get the best optimal results.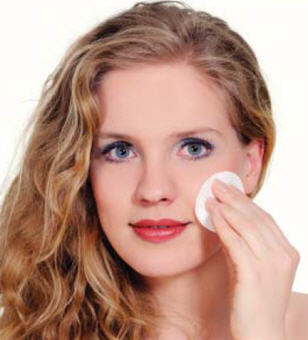 View Benefits of Peel from Health & Beauty
If you had a choice, would you apply harsh, damaging chemicals to your skin, or would you choose to apply a soothing, collagen stimulating therapy to enhance you skin's appearance? At Dermatique Medical Center in Westlake Village we offer three different "today's peels" to help rejuvenate your skin with no downtime.
TODAY'S PEELS:
Our Purity Peel (Clarifying Peel) With deep penetrating Alpha and Beta Hydroxy Acids, this detoxifying deep epidermal peel cuts through excess oil to decongest pores and clarify oily blemish prone skin. This peel is great for acne (all grades), oily skin, enlarged pores, control of sebaceous activity, Fitzpatrick (all types).
Our Benefit Peel (Antioxidant Stimulating Peel) is a "peel" for everyone regardless of skin type or skin condition. Packed with chirally correct Vitamin C and Encapsulated Retinol, this peel resurfaces, brightens and renews while neutralizing irritation to help restore a youthful appearance. An aging must that's gentle enough for hypersensitive skin. The Benefit Peel is great for sensitive skin, rosacea, photodamage, and hyper pigmentation Fitzpatrick (all).
Blueberry Jessner Peel is a great add-on to your peel. Mixing salicylic acid and Lactic Acids with Blueberry antioxidants, this potent peel provides dramatic resurfacing, smoothing away the look of blemishes and lines for flawlessly even complexion.
TOMORROW'S PEEL:
Our Timeless Peel (Age-Defying Peel) featuring our highest concentrations of chirally correct Encapsulated Retinol and L-Lactic Acid, This medium-depth peel dramatically reduces signs of aging and pigmentation with proven results. It is the gold standard of peels, delivering an age-defying, smooth-textured complexion that's truly timeless. Before patients can receive this Peel they must prep for the peel using certain Cosmedix products. Please call our office to schedule a pre-prep consulate.
Before Your Peel
The following are a list of things you cannot do two weeks prior to your peel
1) Waxing of any areas to be treated by peel
2) Electrolysis or Laser Hair Removal of any areas treated by peel
3) Tanning Salon Exposure
4) Chemical treatment of any kind including alpha hydroxyl acid treatment
Hair Color also cannot be done 72 hours prior to or after a peel.