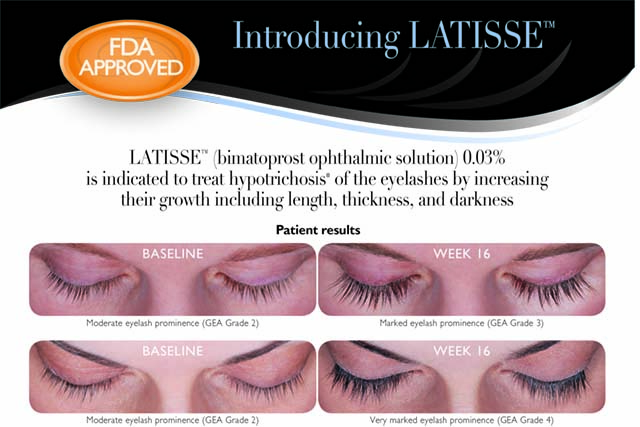 Application – Every night before bed!
1)   Clear makeup off at night (remove contacts before applying – can put contacts in 15 minutes after application is complete)
2)   Apply a drop of Latisse from bottle onto one Applicator.  Do not let the bottle top touch the applicator as it is to remain uncontaminated.
3)   Apply the Latisse along the margin of the upper lash line being careful with the product.  Do not apply to lower eyelash line.  When the patient closes their eye – enough will get on the bottom.
4)   Wipe away any excess Latisse that may have dripped down.
5)   Throw away applicator.
6)   Repeat process for opposite eye!
When can I see Results?    As early as 8 weeks!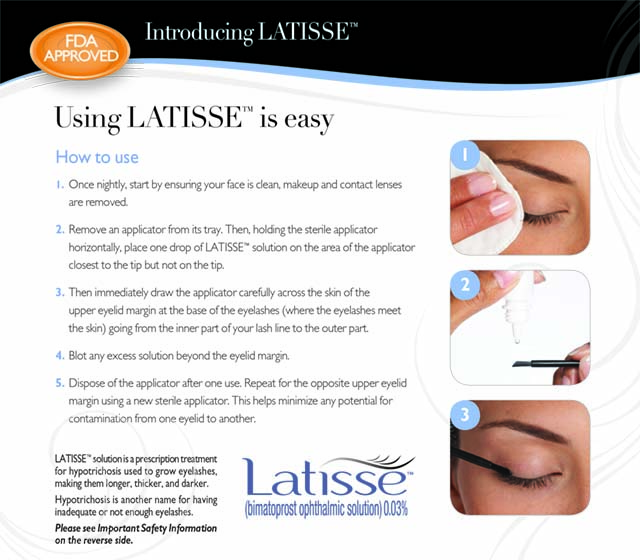 More Information
Latisse Information Sheet   |Starter Kit