Need to look good for that special event?
The wrinkle buster mini facial helps your skin glow and look fabulous for days.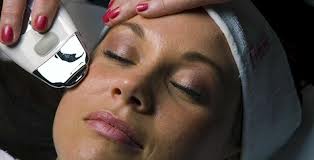 This 30-minute facial uses a low level galvanic  (electrical ) current to facilitate and transport key ingredients to the skin for improved cleansing, hydration, circulation and radiance.  Helps smooth the appearance of lines and wrinkles, and rejuvenate your complexion.
In the beginning of the facial a gel is placed on the skin, which helps bind the impurities of the skin using negatively, charged ions.  During the facial another gel is applied with positively charged ions to attract the remaining negatively charges impurities and toxins from the skin.
You will notice the difference immediately.
$75 per treatment or you can purchase a prepaid package of 4 treatments for $200.