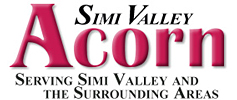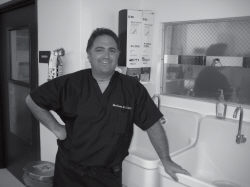 Facial plastic surgeon Marc Kerner, M.D., has been in practice in Northridge for more than 15 years and serves as a facial trauma surgeon at Northridge Hospital. He has recently opened a second office in the Conejo Valley at 696 Hampshire Road, Ste. 110, in Westlake Village to better serve the community.
Dermatique Medical Center for Advanced Skincare will provide services such as facial plastic surgery and minimally invasive techniques including Botox cosmetic, Juvederm, Restylane, Radiesse, Sculptra and Artefill. Other services are laser and light-based treatments for the face and Cosmedix peels.
The office also provides LipoSlim, the only FDA approved treatment for cellulite reduction. Kerner will also be seeing medical patients in this office.
Kerner is certified by the American Board of Facial Plastic and Reconstructive Surgery and the American Board of Otolaryngology, Head and Neck Surgery. Kerner's practice specializes in facial plastic and reconstructive surgery, sinus and nasal reconstructive surgery, the surgical treatment of sleep apnea and craniofacial deformities, and laryngology, the care and treatment of voice disorders.
For more information on Kerner and Dermatique Medical Center, call (805) 230-1111.