Dr.Marc Kerner
Dr. Kerner has been giving me Botox injections for over 10 years. He does a great job! I wouldn't go anywhere else.
Dermatique Medical Center for Advanced Skincare
2017-07-14T07:16:17+00:00
Dr. Kerner has been giving me Botox injections for over 10 years. He does a great job! I wouldn't go anywhere else.
http://www.dermatiqueskinspa.com/testimonials/testimonial1/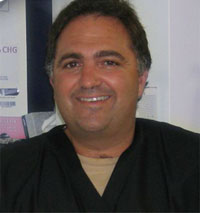 After years of successfully practicing facial plastic and reconstructive surgery,
Dr. Marc Kerner
founded Dermatique Medical Center for Advanced Skincare, Inc.
™
to offer his patients a complete range of skin care therapy and treatment options. We feel Dermatique is art and science working together to bring out your best.
Dermatique provides you with a unique spa-like experience where you can have the latest technological procedures performed by board certified facial plastic surgeons and aesthetic nurse specialists in a medically safe environment. In fact, Dr. Kerner has pioneered many of the treatments available at Dermatique:
PhotoFacial with Intense Pulsed Light
Laser Hair Reduction
Levulan Photodynamic Therapy
Medical Microdermabrasion
BOTOX® Cosmetic and Collagen
Laser Vein Treatment and Skin Pigmentation Treatments
Fillers

Restylane®
Sculptra™
Perlane
Hylaform™ (Hyaluronic Acid) Replacement Therapy
Radiesse™

Fat Grafting
Facial Cosmetic Surgical Procedures
Bio-Qi Skin Care Line
The mission behind Dermatique is to help you improve the quality of your skin…from initial treatment to long-term care. Our skilled, caring staff will work with you to help you achieve the results you're longing for. Your complete satisfaction is our goal.
We invite you to browse through the rest of our web site to learn more about the procedures available to you at Dermatique. If you'd like to talk to one of our staff or make an appointment, feel free to call (805) 230-1111. Ask about our multi-area discounts and pre-paid packages.
Staff
Marc M. Kerner, MD, FACS 
Marc M. Kerner, MD, FACS, is board certified by the American Board of Facial Plastic and Reconstructive Surgery and the American Board of Otolaryngology, Head and Neck Surgery. He is the medical director of Dermatique Medical Center for Advanced Skin Care®. Dr. Kerner specializes in facial plastic surgery, minimally invasive cosmetic surgery of the face, and sinus and nasal reconstructive surgery. Our practice also provides comprehensive care for patients with sinus diseases, the surgical treatment of sleep apnea and craniofacial deformities, and laryngology (the care and treatment of voice disorders). Dr. Kerner is available for consultation in the Northridge office at 18350 Roscoe Blvd #318 in Northridge and our Westlake Village office at 696 Hampshire Rd #110 in Westlake Village, California.
Marilyn Stotts
Advanced Practice Nurse Practitioner
Marilyn  has been with  Dermatique for over 5 years.  She completed her RN program at Pasadena City College in 1994 and her training as an advanced practice nurse practitioner in 2001 at the Harbor UCLA Campus.
Marilyn has worked in the cosmetic/dermatology/plastic surgery field since 2001.  Because of Marilyn's extensive experience, she is able to recommend and administer numerous treatments for patients  that will meet the patient's specific needs.
Many of Marilyn's patients are concerned about the effects of chronic sun damage and the signs of ageing.  Because Marilyn has access to many modalities at  Dermatique Medical Center, she is often able to provide the patient with several effective treatment options.  Marilyn performs numerous procedures at Dermatique including Intense Pulsed Light procedures, Skin Tightening, Laser procedures, peels and microdermabrasion.
In addition, because Marilyn is a Nurse Practioner she also is certified to administer Botox and other fillers that many of her patients often use.