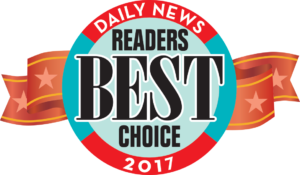 Congratulations to our Medical Director Marc Kerner, MD, FACS for being named Best Plastic Surgeon in Los Angeles by the Daily News readers.
Dermatique Medical Center for Advanced Skincare, Inc.™ is Southern California's premiere Medi-Spa dedicated to providing the highest level of aesthetic care. We offer the latest technological procedures performed by board certified facial plastic surgeons, nurse practitioners, and aesthetic nurse specialists in a medically safe environment. Our center has performed over 40,000 cosmetic procedures and injections since 1995.  For example, we were the first to perform the "BOTOX® Cosmetic Browlift" and we pioneered the use of BOTOX® Cosmetic in lower face and neck and rejuvenation.  Since Dermatique Medical Center for Advanced Skincare, Inc. ™ has been recognized as the leading center for non-invasive facial rejuvenation, we have been featured on numerous news and media outlets.
We understand that the decision to seek aesthestic care is a personal one, so we take the time to evaluate each client individually to ensure that your physical and spiritual state is being cared for.
Dr. Marc Kerner, our Medical Director is a board certified facial plastic surgeon who was the first physician in the Valley to use Botox® Cosmetic for cosmetic purposes.  He has been a trainer and investigator for numerous aesthetic companies and has taught hundreds of practitioners to provide injections of Juvederm™, Radiesse™, Restylane™, and Sculptra™. He has developed a skin care line that has been used by numerous celebrities and thousands of clients with outstanding results. He is regularly sought out by the media to discuss facial cosmetic procedures. Dr. Kerner has been named best practitioner by numerous organizations and newspapers.
At Dermatique Medical Center for Advanced Skincare, Inc.™,  we offer the most effective, state-of-the-art treatments such as Chemical Peels, BOTOX® Cosmetic, Dysport®, Juvederm™, Restylane™, Radiesse™, Sculptra™, Medical Microdermabrasion, LipoSlim™, Skin Tightening, and Laser Rejuvenation procedures. We're certain you'll get results you'll love.
If you're ready to pamper yourself with one of these procedures you can be assured that your treatments will be performed with expert care. Our expertly trained clinicians are among the best in the business, and we have the highest safety rating.
Don't take our word for it, read our testimonials.
Call today for a free consultation (818) 349-0600.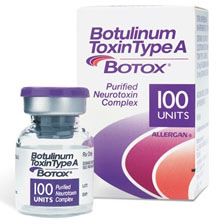 Dr Kerner on KNBC – Los Angeles discussing Botox the day it was FDA approved. He is one of the first doctors in the country to use Botox.
Areas We Serve
Northridge – Porter Ranch – Camarillo – Tarzana – Encino – Los Angeles – Oak Park –         San Fernando Valley – Beverly Hills – Newbury Park – Malibu – Agoura Hills – Calabasas -Westlake Village – Ventura County – Moorpark – Conejo Valley – Woodland Hills – Thousand Oaks